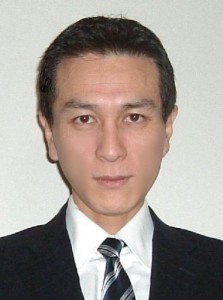 Attorneys
Yonezo TANAKA, Representative Patent Attorney
"A Commitment to Excellence"
Tanaka is an expert in patent practices with over 27 years' experience working in IP firms.
Based on his substantial experience in the patent field, Tanaka has strong capability of handling patent cases in areas of technology including electrical engineering, information engineering, control engineering and mechanical engineering.
At a previous and present law firm, Tanaka is mainly responsible for patent cases for major global company at Osaka; his representation of that company lasted about 15 years and Tanaka receives high praise from the company.
Tanaka is qualified to represent clients before the court in IP litigation. However, he has a strong interest in alternative dispute resolution (ADR). He holds a certificate as a management member and an umpire of IP and business compatibility adaptation admitted by the Japan Intellectual Property Arbitration Center (JIPAC) and also as an Ordinary Associate admitted by the Japan Commercial Arbitration Association. Additionally, he was a vice president in the editorial department of the publication center of the Japan Patent Attorney Association and a steering member of the central research center for IP of the Japan Patent Attorney Association.
Tanaka received a law degree from Kansai University and an electrical engineering degree from Osaka Institute of Technology.
Languages: Japanese and English
Fields of Expertise: Patent, design, trademark, copyright and specific unfair competition.
Technology Fields: Electrical engineering, information engineering, control engineering and mechanical engineering. Imaging devices for electro-photographic systems and ink-jet systems, and peripheral technology thereof (network technology, electric circuit, control technology, display control technology, and on-screen image data generation technology, etc.). Technology related to air-conditioning machines and peripheral technology thereof (network technology, electric circuit, control technology, display control technology and etc.)